Mysteek Bundles Content
Temporary hair color that works on your dark or light hair. Can easily applied and easily removed in 1 wash session
Reapply daily to boost the color without fear of hair damage.

Mix the colors to get the desired funky unique color you'd like.

Does not flake off like chalk nor make your hair hard.

CHEMICAL FREE! No harm... Just electric colors!




Ingredients: 
Cera alba (beeswax), Petro Jelly, and Color pigment.
Sizes:
Available in 1/4 oz & 1 oz variants
(Click color swatches to check color variant)
2 Dope Color Set - 1oz(2x)
3 Time's a Charm Set - 1/4oz(3x)
4 The Love of Color Set
1oz (4x)
Five on it Set
1/4oz (x5)
Six Degrees of Mysteek Set
1oz (x6)
7 Wonders of Mysteek Set
1/4oz (x7)
 Mix Your Color - Open jar and mix color down to the bottom of jar as contents may have seprated.
Take & Rub - Take nickel sized amount of hair color onto thumb, index, and middle finger. Rub contents around until it feels smooth.
Section Hair - Section the hair to distribute the product evenly, a little goes a long way (can be applied to wet or dry hair).
Start From Bottom - Start from bottom of hair & work your way up in a rubbing and "picking" motion.
Apply & Enjoy - Add more color to obtain a brighter pigment. Once complete... WALK OUT OF THE HOUSE AND GO BE GREAT!
If the color transfers, try blotting hair with a paper towel. At night wear a bonnet or durag to protect pillows.
*For LOCS: don't press the color in too hard. Also, do a dabbing motion.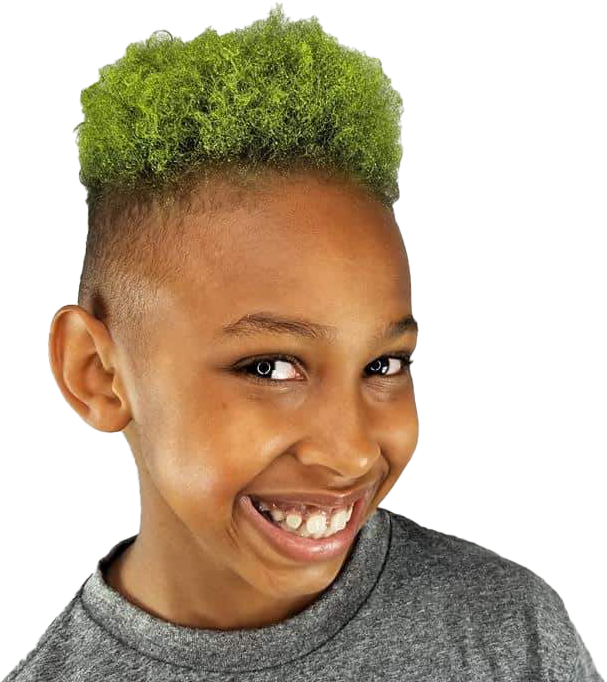 Free of harsh chemicals, and guaranteed safe for young sensitive hair.