Coal White Toothpaste, Teeth Whitening Charcoal Toothpaste, Natural Toothpaste with Activated Charcoal, Fluoride Free Toothpaste for Oral Care (2 oz)
$7.99
$15.00
You Save:

$7.01

(

46

%)
This product was viewed 2 times within last hour
Real time
56
visitor right now!
Order in the next to get it by
Tue, Aug 10, 2021
Coal White Toothpaste(2oz) 
All-natural nontoxic and non chemical added toothpaste. Charcoal activated in conjunction with the coconut oil that kills Bacteria and Malodor which causes bad breath.

Does not contain baking soda, peroxide, and fluoride free
100% Healthy, Eco-friendly, and Cruelty-free oral care product
Eliminate your oral concerns as well as are friendly to the earth. 
Ingredients: Activated Charcoal, Himalayan Salt, Diatoms, Sodium Montmorillonite (Bentonite), Cocos Nucifera (Coconut Oil), Syzygium aromaticum (Clove), Melaleuca Oil, Flavoring.
QnA-Coal white toothpaste
Q: HOW LONG DOES IT LAST AND HOW DOES IT TASTE?
 This all-natural brand has a review of containing a wonderful clean and fresh
taste. We offer Spearmint, Peppermint, and Winter Green. On average when using a
dime size with a single user usage this product should last 1 month. Usage varies per
household and person.
Q:WHAT IS THE DIFFERENCE IN THIS TOOTHPASTEVERSUS OTHER NON ALL-NATURAL BRANDS?
A: Does not contain: Fluoride, SLS (Sodium Lauryl Sulfate) free, Artificial Flavors /
Colors, Artificial Sweeteners, Sodium laureth sulfate (surfactant), Propylene Glycol,
Triclosan, Sodium benzoate (synthetic preservative), Potassium sorbate (synthetic
preservative),
Sodium hydrogen carbonate (Baking Soda), or Hydrogen Peroxide.
Q: DOES IT STAIN YOUR SINK?
A: No, but like everything that involves oils we recommend the sink be cleaned after
each use to avoid product build up.
The two whitening agents in our toothpaste are activated charcoal and coconut oil.
The other ingredients which are listed below work in conjunction with the prior
stated ingredients to clean, strengthen the teeth, and give fresh breath. 

Customer Reviews
Write a Review
Ask a Question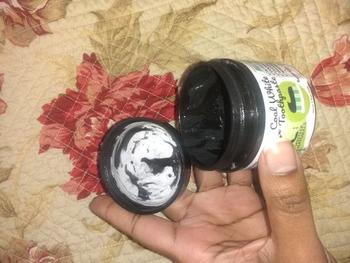 03/13/2021
I absolutely LOVE this! To be honest I have always hated the taste and smell or standard toothpaste. This is SO much better!! :) It works very well and I do feel fresh and clean after use. Getting it again for sure!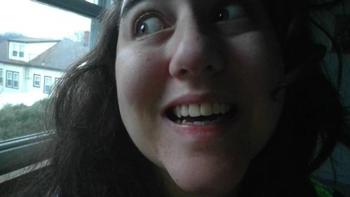 01/02/2021
Love this toothpaste! I normally have very sensitive teeth but this stuff has really helped. It leaves my mouth feeling clean for a long time too, with tube toothpaste I always wake up with my mouth feeling scummy but with this toothpaste my mouth still feels nice in the morning. I also feel very glamorous brushing with grey toothpaste, not sure why but it feels really pretty to me.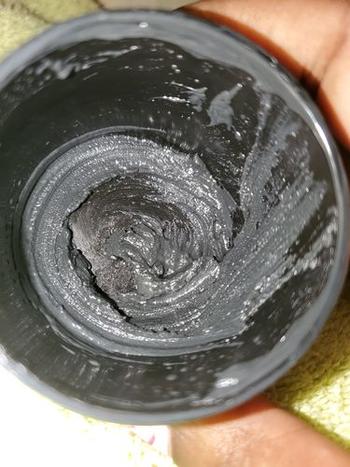 11/06/2020
OMG, this is the best. I ran out and had to go about 1 week using regular toothpaste. My teeth felt totally different and my gums even were tender. When I started back using this again with in 48 hours I could feel and taste the difference in my mouth. I am sold on this product. Will not go back to gel ever!!!!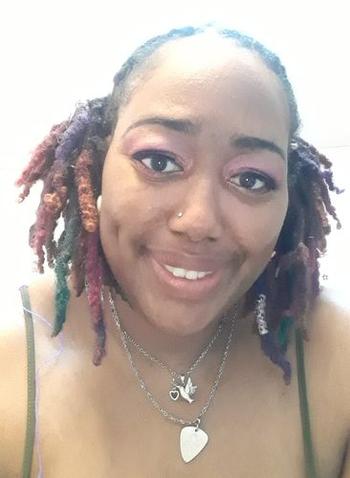 10/09/2020
I love this toothpaste. I use other charcoal toothpaste in the past and they were a mess. This one is life-changing and gives you the best minty fresh taste
01/17/2021
This toothpaste is AMAZING! My husband, 6 & 10 year olds love it as well. It definitely keeps your mouth fresh, natural whitening, and overall clean feeling. Will be ordering from now on!
Use promocode MYSTEEK10 to get 10% discount!