Fierce Fuchsia - Mysteek Color Pop
This product was viewed 0 times within last hour
Real time
55
visitor right now!
Order in the next to get it by
Tue, Aug 10, 2021
Hair color. Fast. Free of Harsh Chemicals
This rock star in a jar is a state of the art cream based product that is designed to give those who do not want to use harsh chemicals, dyes, developers, bleaches, and rinses that may not show up once it is applied the vibrant color they have always wanted on dark and or light hair. Lasts 3 to 5 days or can be washed out completely in 1 day if so desired. No rinsing or blow drying needed to obtain desired color. Just put it on and go! Wear a bonnet/durag at night to protect pillows
Available sizes: 1/4oz: $9.00 | 1oz: $20.00 
Ingredients: Cera alba (beeswax), Petro Jelly, and Color pigment.
US Shipping: 7-10  Business days* (Effected by COVID-19) | International Shipping: Contact us for details. 
Customer Reviews
Write a Review
Ask a Question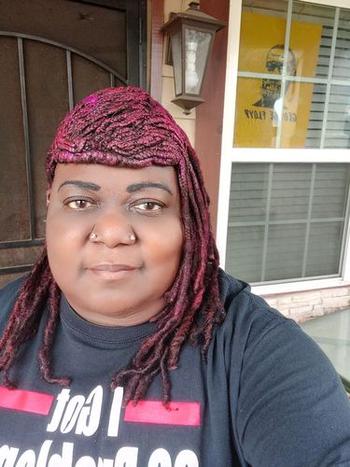 03/15/2021
I JUST LOVE HOW EASY IT IS TO PUT ON,I WISH IT WAS PERMANENT.BUT I LOVE MY COLOR.
11/03/2020
I absolutely love this product very happy with my purchase. I ordered additional colors as well. Thank you for making a quality product!
10/12/2020
Easy to use, bold/vibrant color but we wish it was more glossy and had some shimmer to it.
Use promocode MYSTEEK10 to get 10% discount!